We at GoalieParts.com work with many mask artists that are all extremely talented and professional. Please don't hesitate to ask for a referral.
Our GoalieParts.com Certified Artists are:
Macmasks

- www.macmasks.com - painting by Don McClelland. Don@macmasks.com, 630-841-6559




Macmasks strives to make every customer's imagination come to life on their goalie mask. Don's favorite subjects to work on would be image-based designs. Big bold characters, comic heroes/ villains and movie portraits.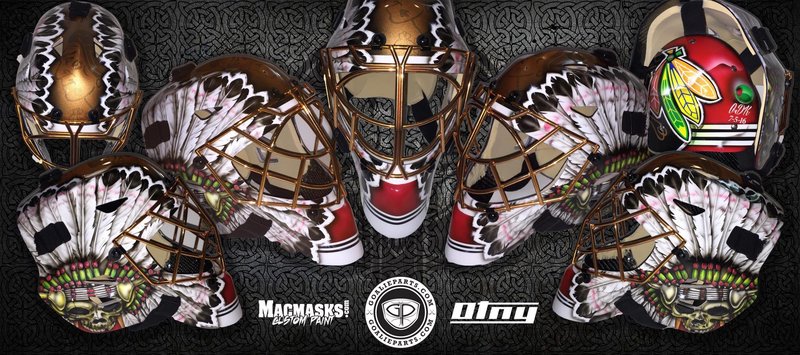 Maxflo Industries

- www.maxfloindustries.com - Painting by Mike Fisher mikefisherca@gmail.com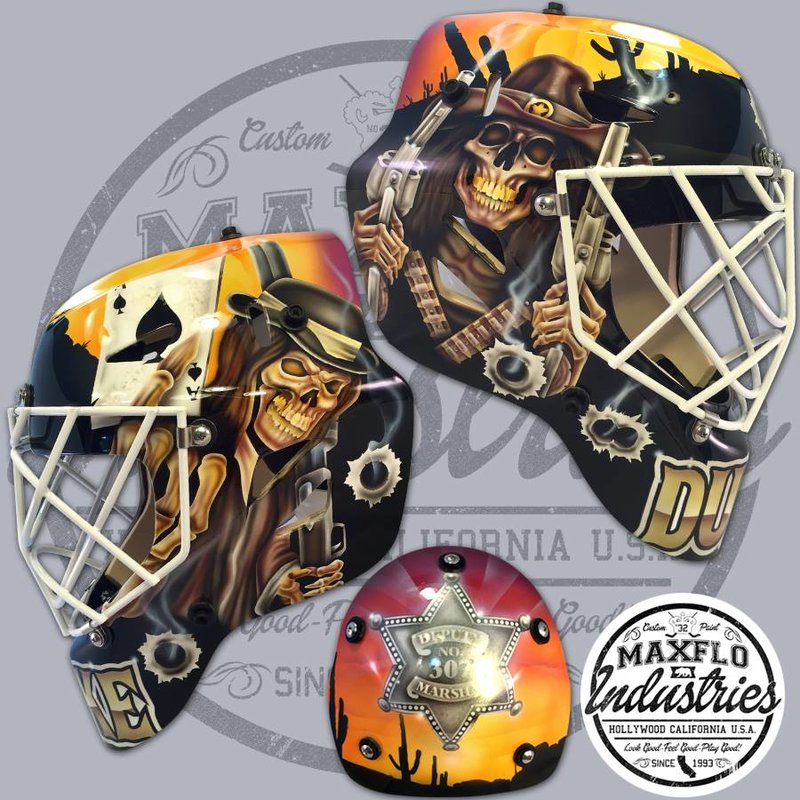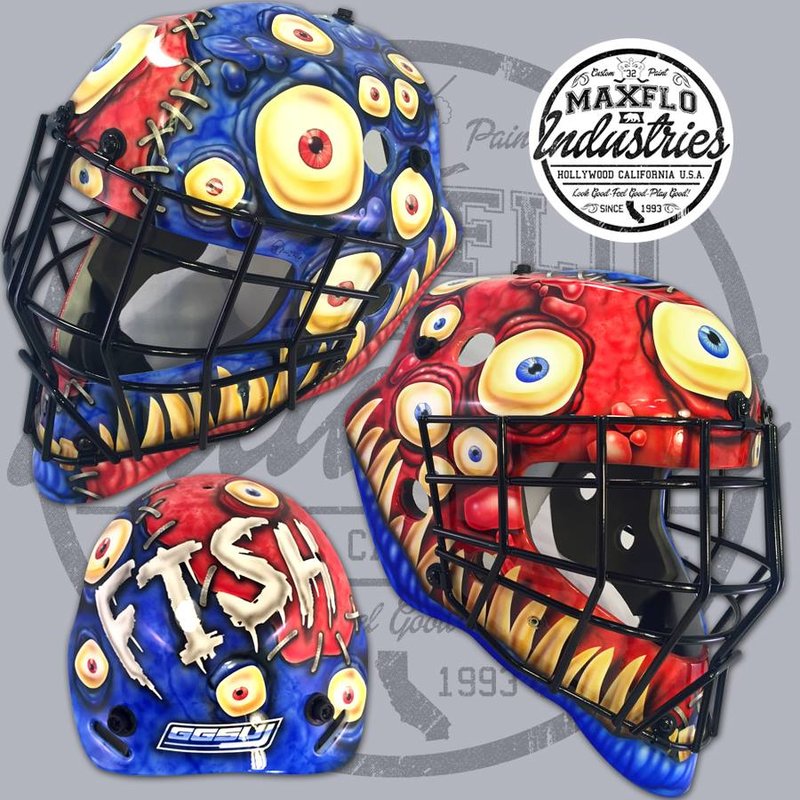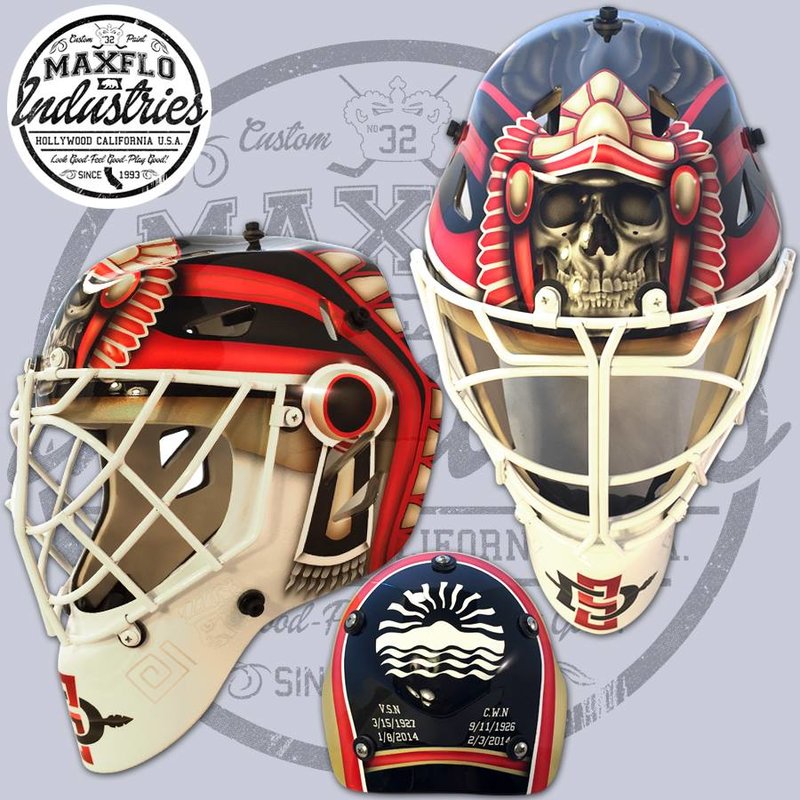 Detroit Air

- www.detroitairfx.com - Painting by Bob Dreisbach. 586-549-4253 Detroitairfx@gmail.com

Bob prefers to paint images using realism, portraits, and long walks on the beach, etc.