OTNY Certified Painters
OUR OTNY CERTIFIED MASK PAINTERS AND WRAPPERS ARE EXTREMELY TALENTED. WE HAVE CAREFULLY CHOSEN EACH ONE BASED ON THEIR WORK, REPUTATION, PERSONAL EXPERIENCE, AND COMMITMENT TO THE OTNY BRAND. WITH COMING HIGHLY RECOMMENDED, OTNY'S LIFETIME WARRANTY WILL EXTEND ONLY TO MASKS PAINTED AND WRAPPED BY THEM.
FIGSIG Arts
- PAINTING BY Michael Figueroa. figsigarts@gmail.com 815-793-2653

From Mike:

Painting goalie masks is such a cool way to bring my passion of hockey and art together, also very similar to my tattooing. I enjoy working with goalies that give me basic ideas and let me run with my creativity. I imagine people enjoy a good mask they can see from their seats or even on TV, so I don't really add a ton of elements or make the masks super busy because what's the point if you can't even see it? I design my masks as if they would be worn by Aztec warriors, or medieval knights, so they need to look fierce, intimidating, and aesthetically pleasing to the human eye. It's very important for my style to be different and not trendy, so I try to stay away from anything that looks like a DaveArt style mask. I'm a proud US Army veteran and patriot, and I want to show that in my work. The 90's had the best goalie mask in my opinion, because they were simple, clean, and loud; those looked the best on TV, for example Eddie Belfour and his eagle masks.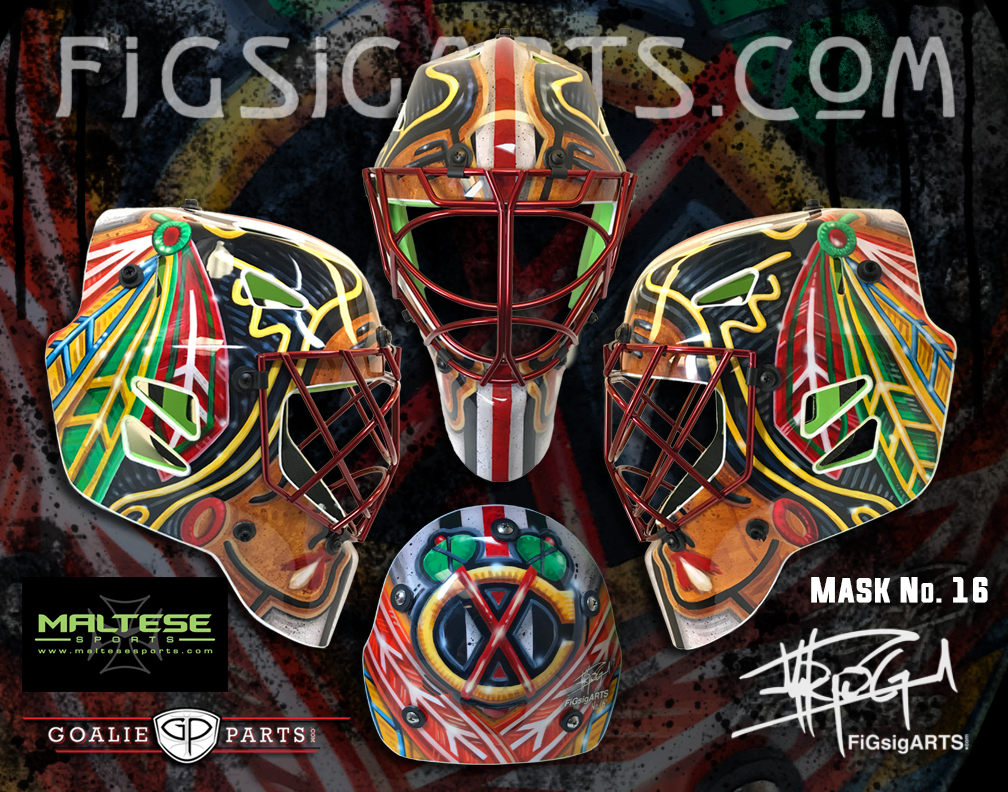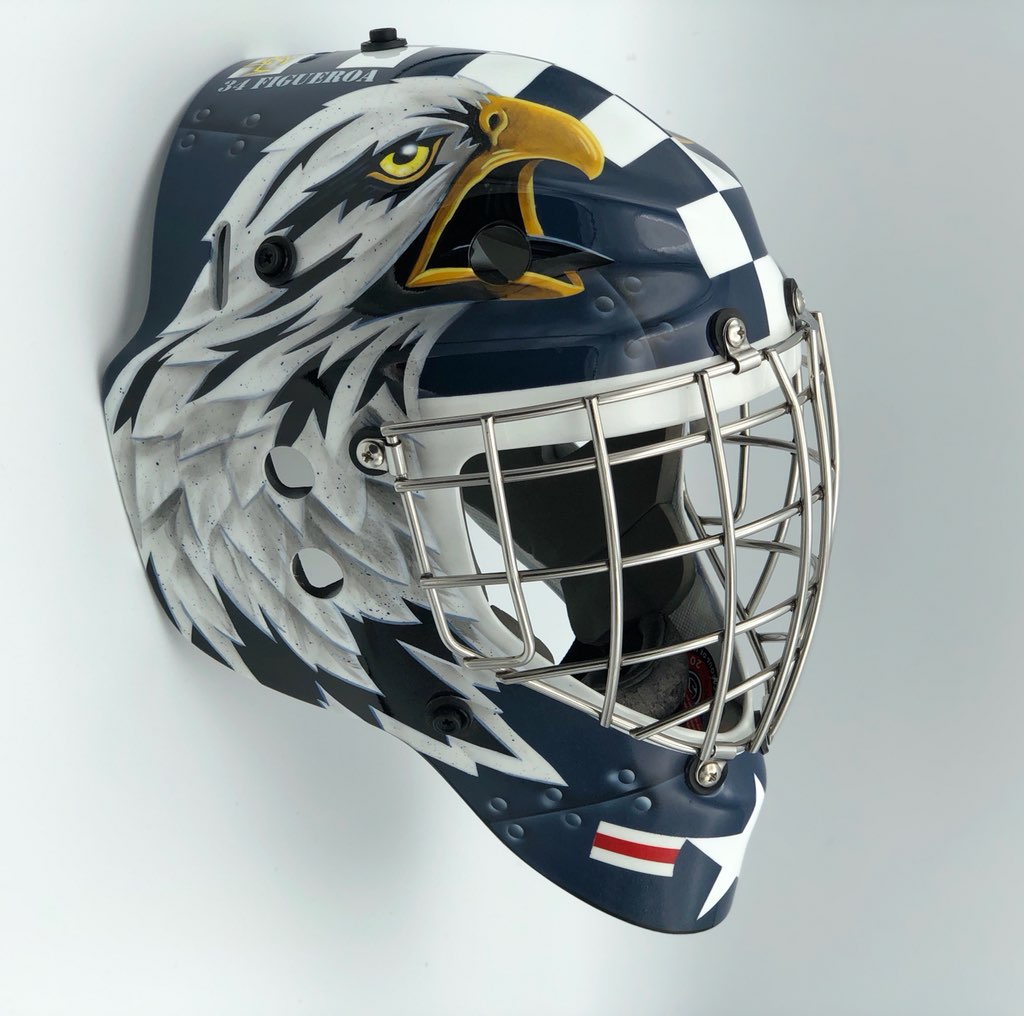 MACMASKS

- WWW.MACMASKS.COM - PAINTING BY DON MCCLELLAND. DON@MACMASKS.COM, 630-841-6559
Macmasks strives to make every customer's imagination come to life on their goalie mask. Don's favorite subjects to work on would be image-based designs. Big bold characters, comic heroes/ villains and movie portraits.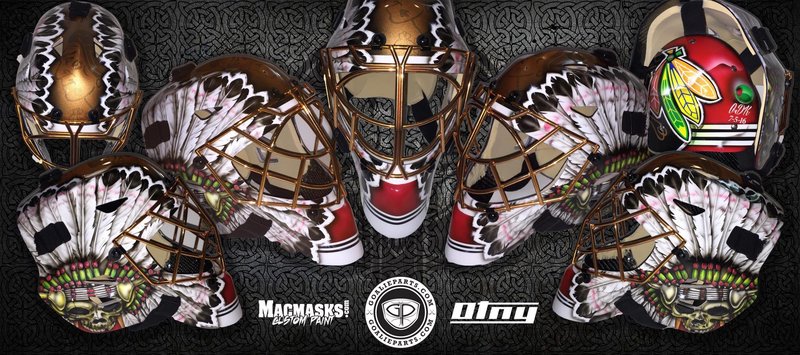 MAXFLO INDUSTRIES

- WWW.MAXFLOINDUSTRIES.COM - PAINTING BY MIKE FISHER MIKEFISHERCA@GMAIL.COM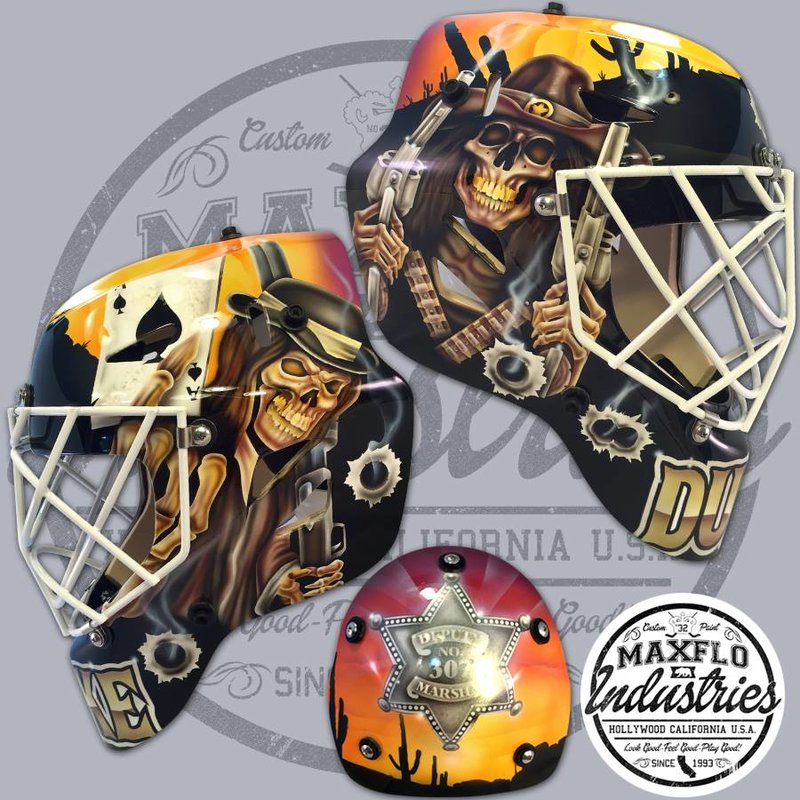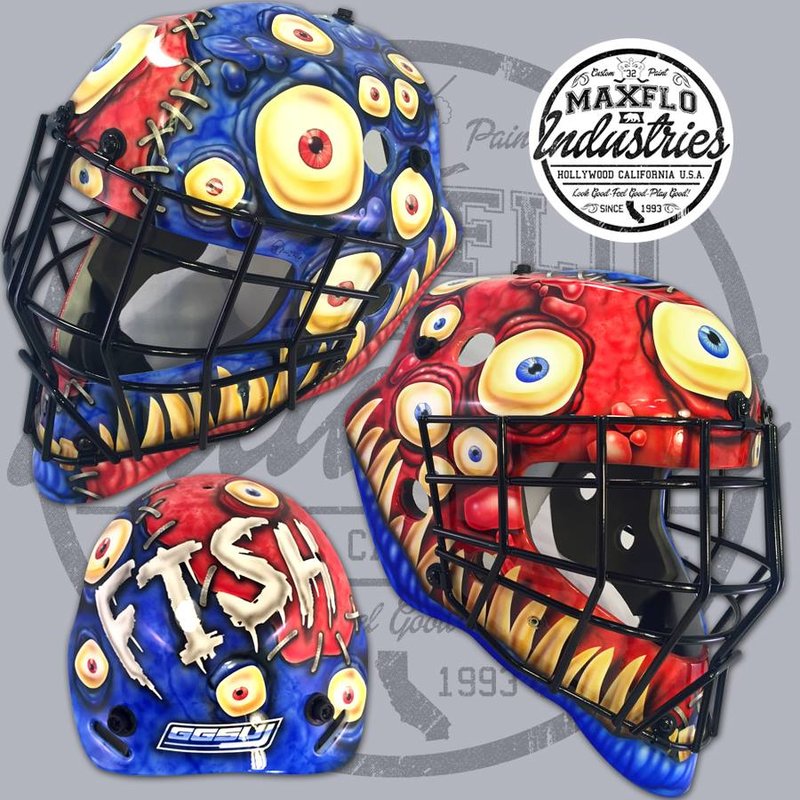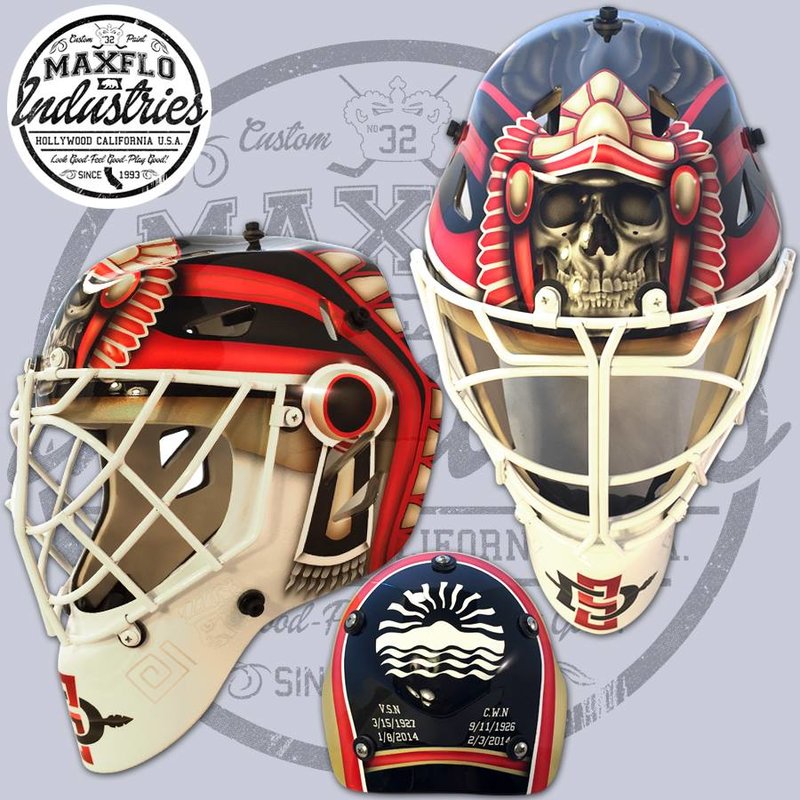 SCHINNY DESIGNS

- WWW.SCHINNYDESIGNS.COM - PAINTING BY MORGEN SCHINNOUR. GOALIEGIRL60@HOTMAIL.COM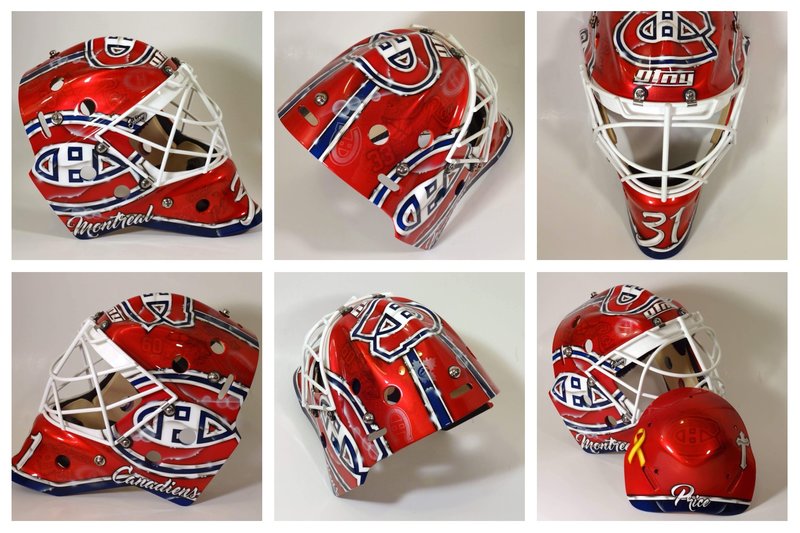 BYRONIC ART

- WWW.BYRONICART.COM - SALES@BYRONICART.COM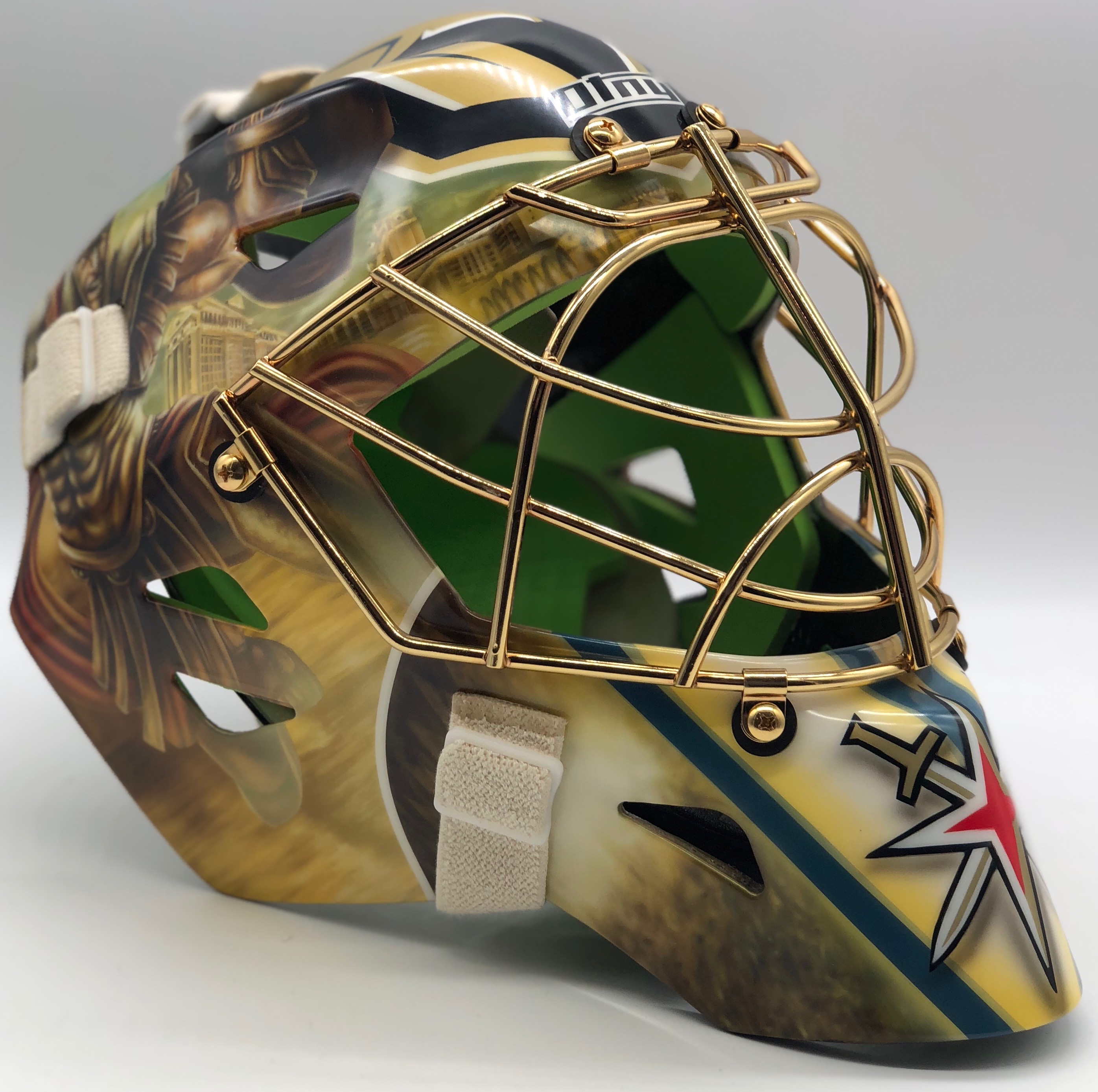 WEASLEHEAD DESIGN

- PAINTING BY DOUG WAGER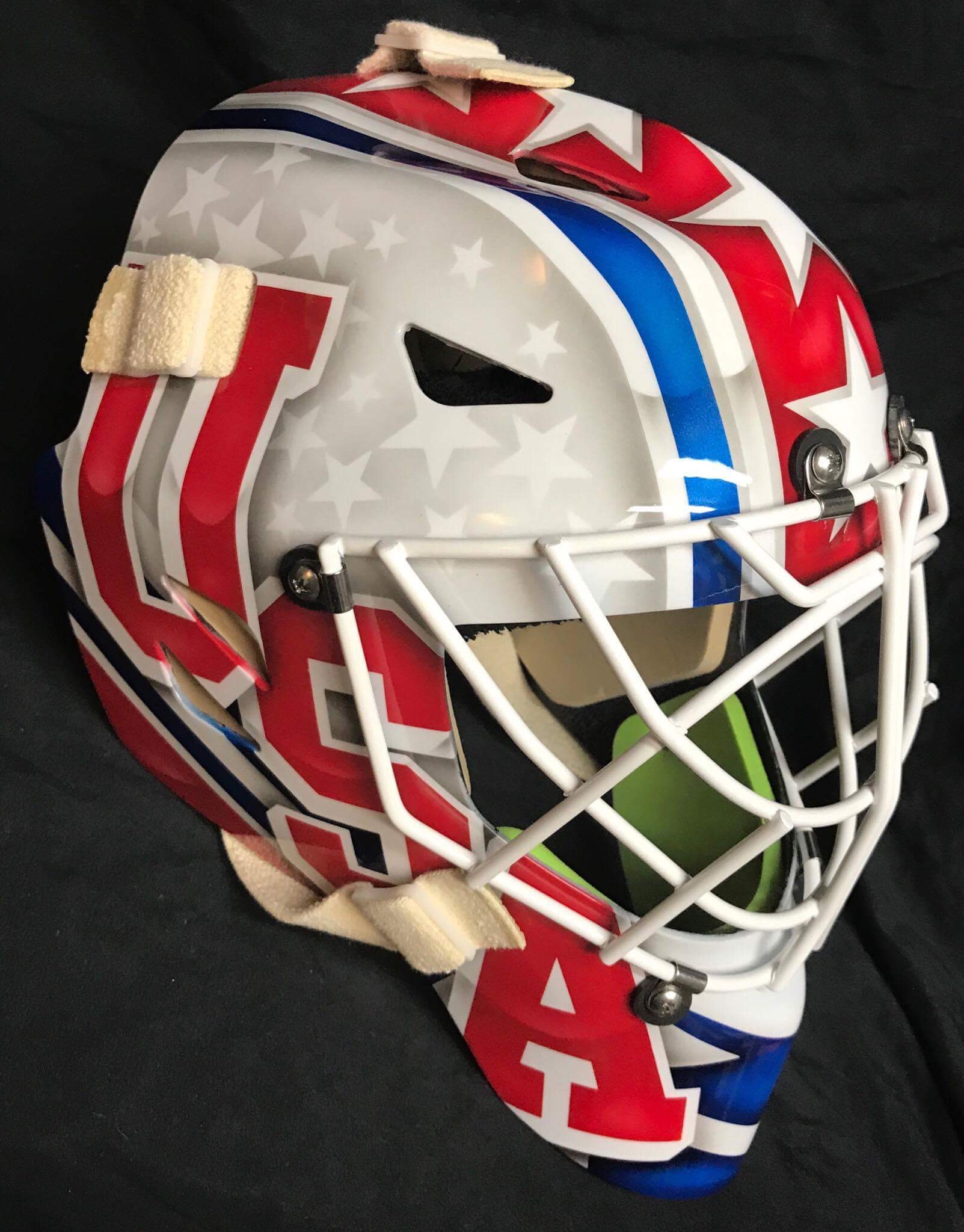 RESURECTION CUSTOM PAINTING

- WWW.RCPCUSTOMAIRBRUSHING.COM - PAINTING BY ERICH FERGUSON
JT AIRBRUSH & DESIGN

- WWW.JTAIRBRUSH.COM - PAINTING BY JEFF SIMON.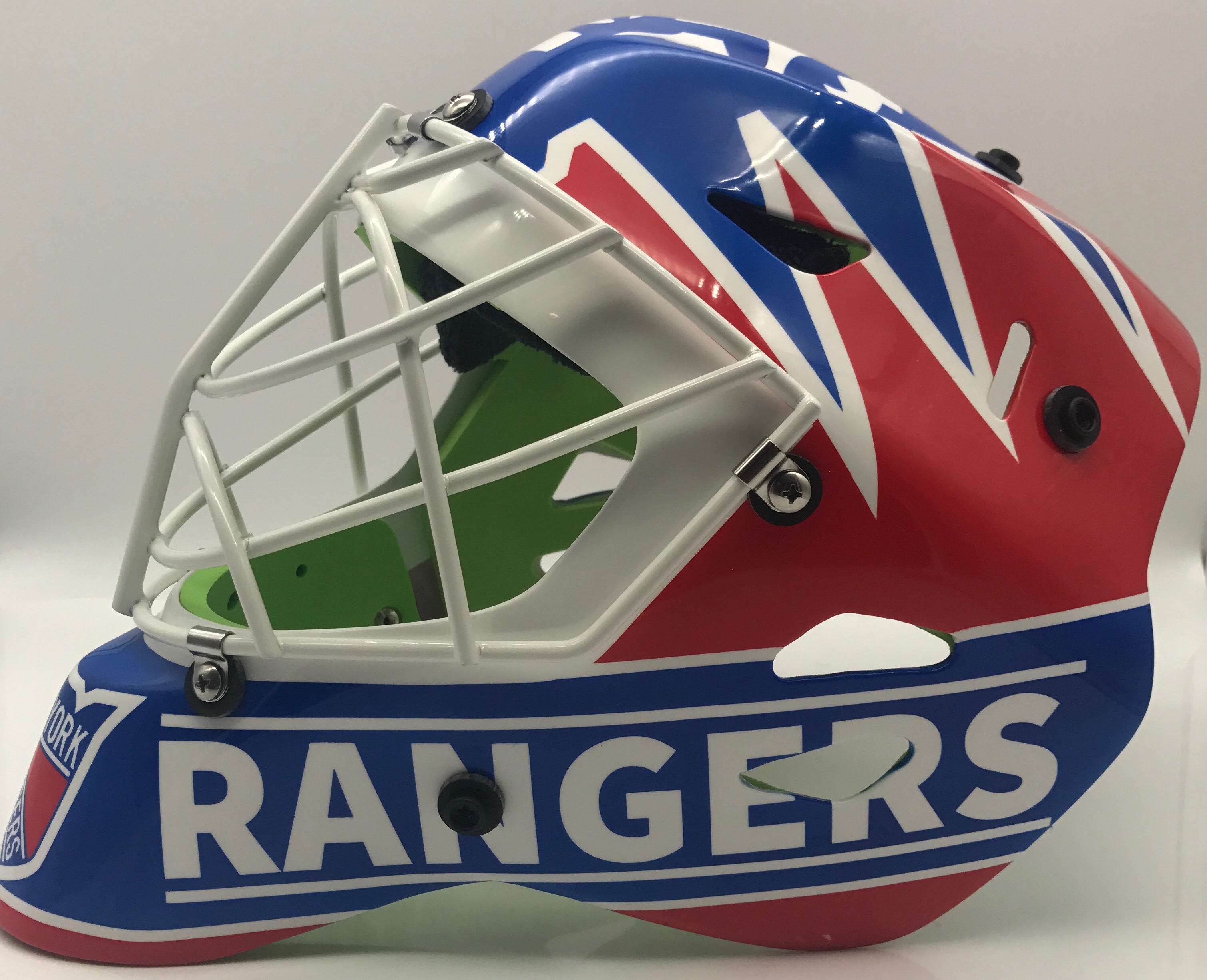 OTNY CERTIFIED WRAP
SKIN FX

- WRAPPING BY MIKE MAGNANTI